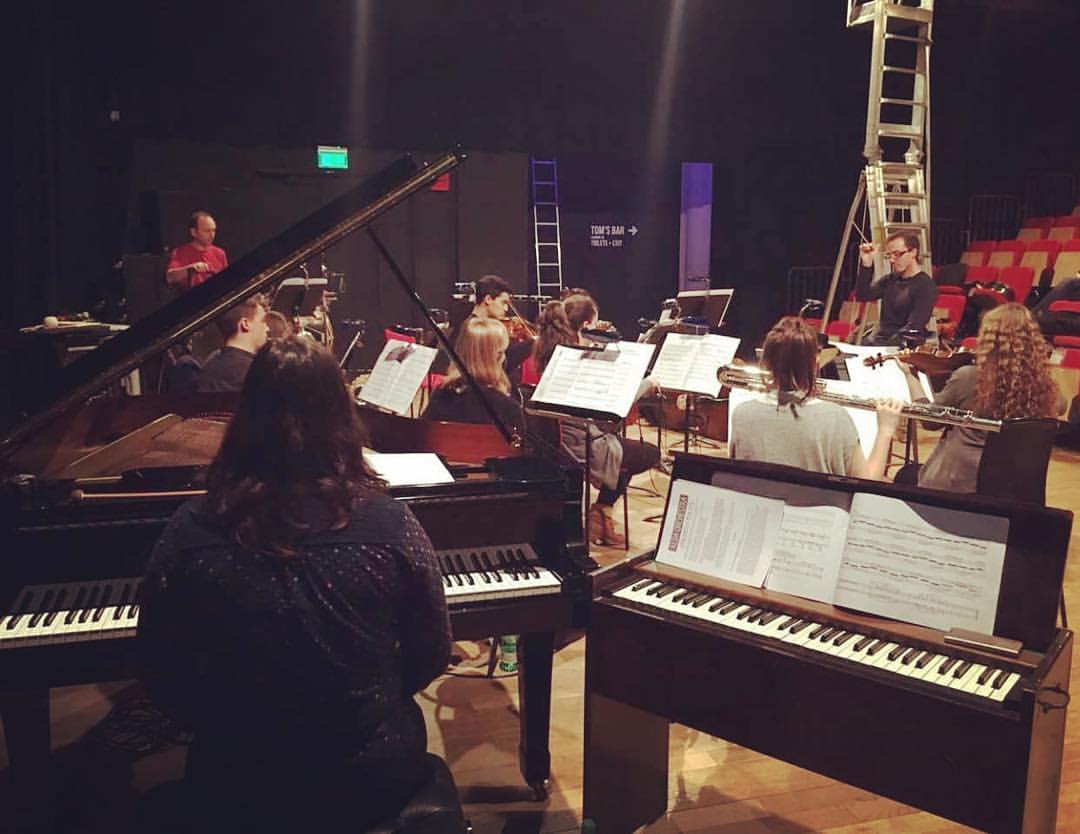 … is the creation of composer-conductor Helgi R. Ingvarsson and flautist Helen Whitaker. The two split their time between Brighton and Reykjavík and ALDAorchestra is an assembled group of like minded musicians from both the UK and Iceland. With a strong focus on collaboration and exploration, the group size ranges from anywhere between a large chamber orchestra and a duo - whatever serves the artistic call of the project. The name, ALDA, is an Icelandic word meaning "ocean wave".
"My expectations were surpassed – from start to finish; the music was different and haunting."
ALDAtrIO AT KALDALÓN 15/09/19
4pm, September 15th 2019
Kaldalón Music Hall, Harpa, Reykjavík
The ALDAtrio will present a concert of works in Harpa, Reykjavík by female 20th and 21st century composers from the UK, Iceland and Finland including works by Judith Weir and Kaija Saariaho. This programme will be performed by acclaimed musicians Helen Whitaker (flute), Matthildur Anna Gísladóttir (piano) and Guðný Jónasdóttir (cello). In this hour-long recital we want to champion more women's voices, and show the wide range of sounds, colours and textures that the four composers chosen have explored. Centred around works for the flute, this varied programme will feature flute, alto flute, piccolo, cello and piano.
CLICK HERE FOR MORE (facebook event)
7.30pm, September 9th 2019
Wilton's Music Hall, London
A tribute to all women murdered by violent men, Icelandic poet Gerður Kristný presents Drápa, a story of modern-day Nordic crime reimagined through Old Viking Skaldic verse, musically accompanied by members of ALDAorchestra .
In this rare event, Gerður's book is brought to life through chilling live readings and an accompanying new musical work written specially for this occasion by Helgi Rafn Ingvarsson and performed by members of the British-Icelandic group ALDAorchestra. Inspired by the horrific and traumatic stories of victims and their violent perpetrators, the evening will seek to commemorate all women who have suffered abuse at the hands of those closest to them.
CLICK HERE FOR MORE (Wilton's Music Hall website)